South East Region Rep Training Day 
Tipperary PPN reps attended training for PPN reps from around the South East on Saturday, September 23rd. Brian Harvey, a social researcher with experience in community development, policy development, international research, equality, human rights, and social justice, facilitated the workshop.
It was a fantastic chance to network and share ideas and methods of working with colleagues from all across the region.
Charles Stanley – Smith (Social Inclusion Rep on Environment & Climate Action SPC) , Mary MacMahon (Environment & Climate Action SPC), Derry O'Donnell (Environment Rep on LCDC), Sharon Melbourne (PPN Administrator) and Eoin Wolohan (Community and Voluntary Rep and Chairperson of LCDC) attend South east region Rep training day in Kilkenny. 
 The Green Paper on Reform of Disability Payments Discussions
Government has published its Green Paper on Reform of Disability Payments
As part of the public consultation process on the Green Paper on Disability Reform, the Department of Social Protection is organising a national and two regional consultation events in November.
Registration for these events is now open for organisations and individuals.
National Event will take place in Dublin Castle on 9th November between 10.15 am – 3.30 pm. This is a hybrid event with presentations in the morning and workshops in the afternoon. Pastries, coffee and tea will be provided in the morning. Sandwich lunch will also be provided. Parking for blue badge cars and drop-offs at the entrance of the conference hall will be facilitated.
To register visit https://DisabilityReformDublin.eventbrite.com
Two regional events will take place in Cork and Athlone.  These events will consist of workshops only so people are asked to read the Green Paper in advance on gov.ie and to watch the videos recorded at the Dublin event.
We hope to make recordings of presentations available on gov.ie and YouTube after the event but there may be a delay.
Alternatively, people can also register for the online Dublin event, watch the presentations live and opt to do the workshops later in Cork or Athlone in person.
14th November in Rochestown Park Hotel Cork from 10.30 am – 1 pm, (in-person event). Light refreshments will be provided. This event will consist of workshops where participants can discuss the proposals the Green Paper.
To register visit https://DisabilityReformCork.eventbrite.com
23rd November in Sheraton Hotel Athlone from 10.30 am – 1 pm  (in-person event). Light refreshments will be provided. This event will consist of workshops where participants can discuss the proposals the Green Paper.
To register visit https://DisabilityReformAthlone.eventbrite.com
Please visit www.gov.ie/DisabilityPaymentsReform to view the Green Paper.

Public Consultation on Migrant Integration Strategy
The Department of Children, Equality, Disability, Integration and Youth is seeking your views on what you would like to be considered in the development of a national strategy for migrant integration.
The national strategy for migrant integration will set out the Government's commitment to supporting and promoting migrant
integration and provide a framework for action.
Anyone with an interest in migrant integration is invited to submit their views on the challenges, needs and opportunities in supporting migrant integration. If you would like to find out more about the consultation, please visit www.gov.ie/consultations
Closing date for submission Thursday, 30th November
Funding & Grant Opportunities
EU Just Transition Fund Tourism & Placemaking Scheme is open
Fáilte Ireland has launched an open call for Expressions of Interest for the Investment Grant-Aid Scheme for Private & Community SMEs as part of the EU Just Transition Fund (JTF) Regenerative Tourism & Placemaking Scheme for Ireland's Midlands 2023-2026.
This scheme will provide grant-aid to private and community-based micro enterprises and SMEs to help them improve the quality of the visitor experience with the ambition of attracting more visitors, increasing their dwell time, and securing overnight stays in the region. It will also provide supports to develop the digital capabilities of businesses to make the most of the opportunities offered by digitalisation and ensure an increase in the levels of inclusivity in tourism in the EU JTF Territory.
There are five main project categories that will be considered for funding:
Category 1: Development or Enhancement of Sustainable Visitor Experiences
Category 2: Development of Sustainable/Low Carbon Tourist Accommodation
Category 3: Capital Project Planning & Design
Category 4: Digital Transformation
Category 5: Accessibility enhancements to provide a more inclusive visitor experience.
Geographical area covered:
EU Just Transition Fund territory. This includes Carrick-on-Suir and Thurles (Co. Tipperary).
Eligible applicants:
The scheme is open to private and community sector applicants. Applicants may be commercial, not-for-profit or charitable enterprises. The scheme is open to Small to Medium (SMEs) and Micro Enterprises.
The full terms and conditions are available in the Scheme Guidelines for Applicants available on the Fáilte Ireland website:
www.failteireland.ie/Identify-Available-Funding/Just-Transition-Fund/investment-grant-aid-scheme.aspx
Call start and end dates: 
Application portal opens for Expressions of Interest. This is an open rolling call. However, funded projects must be completed by August 2026. Applicants are encouraged to submit an expression of interest form as early as possible to maximise the time available to fully deliver the project.
Further information:
If you have any questions about the call, you can email justtransition@Failteireland.ie or call the Customer Support Team on 0818 888800.

National Integration Funding Open Call 2023
The purpose of the National Integration Fund 2023 is to support communities across Ireland to play a greater role in promoting the integration of migrants. This call will be open to applicants operating at regional and national level.
Approximately €750,000 will be committed per year in this call over a maximum of three years, subject to the availability of funds in the relevant subhead of the Department of Children, Equality, Disability, Integration and Youth Vote.
The minimum annual grant amount that can be applied for is €25,000 and grants may range up to €200,000 over the life of the project.
Applications may be made in respect of core funding and/or project costs. If core funding is applied for, this should be specifically indicated in the Funding Application Form.
This funding can be used for both once-off initiatives and short to medium term projects. Projects should take an inclusive approach, aiming to bring migrants and host communities together. Funding must be focused on activity in the State.
This form must be submitted by 12pm on 1st November 2023.
For more information visit https://ec.europa.eu/eusurvey/runner/NationalIntegrationFund2023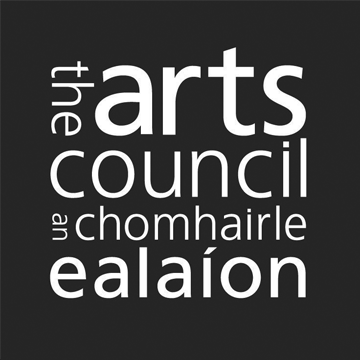 Co-Funding Award Applications Open for Creative Europe Cooperation Projects!
'The Real Me' Art Project
The HSE Gold Star project has secured funding with Creative Ireland to work in partnership with Tipperary County Council and Tipperary Town Library to develop a similar project to the Growing Imaginations project we did in Cashel in 2018, called 'The Real Me'. This round of funding is specifically offered for 2 projects, one in Tipperary Town and one in Enniscorthy, Wexford.
Each project will engage 10 people with disabilities that would like to explore and share their personal life experiences living in the community with a disability and expressing their story through art.  We hope to create a one off collective large piece that will hang permanently on the wall at Tipperary Library and each participant will also make their own book, sharing what they would like to share about their own life stories and experiences of disability.
The books will be presented to family and friends at the end of the project and the books will be held at the Library and made available to people who would like to browse or explore disability issues at the Library.
Please note there is very limited space on the project – just 10 places – and we will have to take people on a first come first served basis.  We are now inviting expressions of interest from anyone living with a disability in Tipperary Town or surrounding areas, or that attends any day service in Tipperary Town that would like to participate –  We know there will be lots of interest in the project so please let us know asap if you would like to apply or if any of the agencies have service users that would like to join us.  It is a hugely exciting project to be involved with and hopefully, following this pilot, we will be funded to run more projects around the County.
We will be commencing the project on Tuesday afternoons, for 10 weeks, commencing on Tuesday November 7th from 1.30pm to 3.30pm at Tipperary Town Library.  Participants will need to have their own transport organised to attend.
As spaces are so limited, we will not be able to accept any applications after the first 10 places are filled.  Please apply directly to me by reply of email, stating name and contact details for interested participants.
You are interested in this project contact Ann on 087 629 6461 or email anne.bradshaw@hse.ie
Digital Mental Health Literacy 
Mental health difficulties like ongoing stress, low mood, anxiety and sleep problems are common. People tend to accept them as normal and part of their daily lives and not realise that they are all part of your mental health. The campaign aims to help everyone identity these difficulties and provide advice and support on how to deal with them.
Recognising and taking action early to address mental health difficulties can help prevent them from worsening. Yourmentalhealth.ie has information and support on the four pillars – stress, anxiety, low mood and sleep.
The key objectives of the campaign are to enable everyone to:
recognise and manage their mental health
support others when they need help
identify and respond to difficulties at the earliest opportunity using self-help and social support
be aware of when to refer themselves or someone else to a health professional to address more serious mental health difficulties.
To learn more about Digital Mental Health Literacy please see this Digital Mental Health Literacy pack

Climate Action Webinar series 
STDC  are delighted to launch their Thursday night Climate Action Webinar series aimed at individuals and community groups interested in learning more about the basics of  Climate Action, and practical activities for their communities, their homes and themselves.  In particular this will be useful for people in groups such as Community Councils, Tidy Towns, Sports Clubs, Schools, Parish Groups etc.
Funded by LEADER and developed by the Technological University of the Shannon (TUS), Cabragh Wetlands Trust and Community Engagement Partners, the webinars will include expert inputs, practical case studies and opportunities for discussion.  The series will run for 10 weeks from until 30th November from 7pm – 9pm.
Pre-Registration essential at https://climatewebinar.eventbrite.com/
1 day Introduction to Mountain Navigation Workshop
On November 11th Tipperary Sports Partnership will run a 1 day Introduction to Mountain Navigation event starting from Carey's Castle Clonmel. This is not a programme for people starting out with hill walking, it is for people who already frequent the outdoors and are  interested in learning map reading, compass usage, and route planning.
You'll also gain insights into giving your location using a grid reference and how to stay safe in the mountains.
It will be approximately 4 hours of walking in the Comeragh Mountain, those taking part will need to be physically up to the task.
If you are interested in learning more about the event click on this link https://bit.ly/4084kAX
Online Safeguarding Workshops
Tipperary Sports Partnership are hosting Online Safeguarding Workshops on the following dates in Autumn 2023 via Zoom from 6pm to 9pm.
Safeguarding 1 Workshops – Monday 6th November
Safeguarding 2 Workshop – Monday 13th November
Safeguarding 3 Workshop – Monday 20th November
Cost per person is €15 plus online booking fee. To register visit https://bit.ly/3PHk7U0
For further information & bookings please contact the Tipperary Sports Partnership Office on 052 616 6201/ 052 616 6380 or email info@tipperarysports.ie
2023 Tipperary Sports Club Support Package Workshops
These are designed to support club coaches and volunteers who deliver sport in Tipperary.
Workshop 1 Strength & Conditioning in Sports – Paudie Roche will lead this workshop, Paudie is the Lead Academy S&C Coach with Arsenal FC, a Setanta College Lecturer.
Workshop 2 – Sports Nutrition – Aaron Grant will lead this workshop. Aaron will focus on the various areas of sports nutrition and how it impacts performance.
Workshop 3 – Sports Psychology – Keith Hennessy will lead this workshop. The workshop will focus on how coaches can use some sports psychology tips and tricks to best assist the needs of their players and athletes.
Workshop 4 – Long Term Athlete Development (LTAD) in Sport – Dr. Philip Kearney will lead this workshop. LTAD is a critical component in creating a healthy and successful environment in our clubs/organisations. He aims to explore what a successful LTAD plan looks like, and how the previous topics may link in with the plan.
This package is heavily subsidised and costs €40 plus online booking fee and has limited availability, so please register as soon as possible to avoid disappointment.
For registration and further details check out https://bit.ly/3rIN2xK
ESF + Social Innovation in Sport Officer (3 year Contract)
Applications are invited from suitably qualified persons for the following position:
ESF + Social Innovation in Sport Officer(3 Year contract) based in Tipperary Sports Partnership, Ballingarrane House, Clonmel
Depending on the number of applications received for the above post, shortlisting of candidates may be necessary.
Shortlisting will be based on the information on your application form. A panel may be formed from which vacancies arising during the lifetime of the panel may be filled
Application forms and more information are available on www.tipperarysports.ie
Completed, typed application forms must be returned to Human Resources Section, Tipperary County Council, Civic Offices, Emmett Street, Clonmel, Co. Tipperary E91 N512, to arrive not later than 4.00pm on Thursday, 16th November, 2023.
Property Marking Ireland are looking to host training sessions for community groups
Property Marking Ireland is a not-for-profit organisation which runs a community led crime prevention programme which involves (a) marking people's valuables with their Eircode using a property marking machine and (b) erecting safety signage in their local area to act as a further deterrent. This programme is part of a wider national programme supported by the Department of Justice and An Garda Siochana that is being rolled out to tackle theft.
Property Marking Ireland are looking to host training sessions for community groups on our community led crime prevention programme and how to work the property marking machine.
These sessions would enable the community groups to then host a property marking event in their local community.  These training sessions are funded by the Community and Economic Development Section in Tipperary County Council and would be held on Saturday mornings and afternoons (3Hrs) in Tipperary during September and October.
Property Marking have trained many different community groups in the past, such as Tidy Towns, GAA groups, Rugby groups, Men's Sheds and Community Alert groups and therefore all groups are welcome to attend these sessions as we believe crime prevention for rural and urban safety is everyone's business.
Community groups that are interested in participating in these training sessions should contact Sergeant Tom O'Dwyer, Thurles Garda Station thomas.g.odwyer@garda.ie or Emma Thompsom emma@propertymarking.ie

Two-Day Training Workshop
Sandspace with Adolescents – The adolescent brings his world to the therapy situation and we, as therapists need to collaboratively, with our adolescent clients, create a framework of meaning that supports the process and purpose of therapy. The guiding principle of this collaborative construction is the client's meaning-making, which promotes the discovery of capability, agency, personal power and connectedness with the interpersonal world.
Sandspace is a unique developmental approach to working with adolescents which supports meaning-making and self-perception. The sand world can bring healing and insight, offering a dynamic mode of relating that enriches the contact process between aspects of self-experience which are often compartmentalised in the adolescent's developing awareness. The adolescent's life space and contact boundary development become visible, tangible and three-dimensional in the sand. This dynamic way of working also creates additional richness and depth to therapeutic contact.
During the two days, we will explore theoretical, clinical and practical aspects of Sandspace with adolescents including:
An introduction to Sandspace
Initiating Sandspace with adolescent clients
Gaining practical experience in creating & facilitating Sandspace
Exploring the healing & transformative potential of Sandspace
Trauma & Sandspace: silent expression of the unspeakable
Understanding the richness of symbolic representation for the adolescent
The Cost
This 2-day training normally costs €320 however Tipperary Rape Crisis Centre is delighted to be able to offer the full 2 days training for only €200.
For more information please contact Catherine by emailing catherine@trcc.ie. OR fill in form www.blackfortinstitute.ie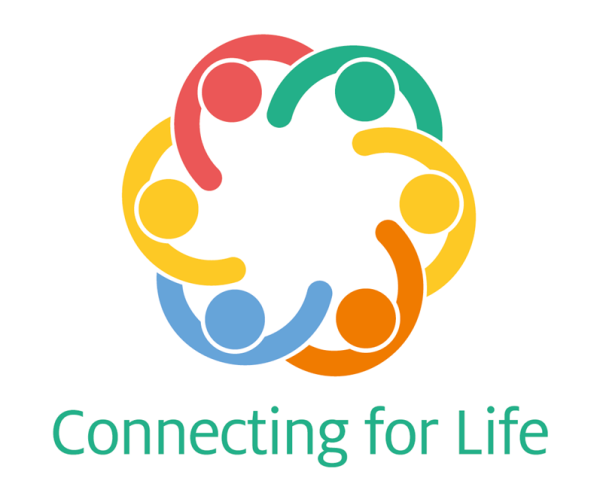 safeTALK Training will be held in the Nano Nagle Community Resource Centre, Greenside South, Knocknaconnery, Carrick-on-Suir, Tipperary, E32 P928 on Tuesday, November 7th from 9.30 am to 1 pm.
To book a place on this course please visit: https://bookwhen.com/sro/e/ev-scvy-20231107093000.
Details of the training:
safeTALK is a half-day suicide alertness training that prepares attendees, regardless of prior experience or training, to become a suicide-alert helper.
safeTALK-trained helpers can recognise situations and take action by connecting people with life-saving resources.
safeTALK-trained helpers are an important part of suicide-safer communities, working to identify and avert suicide risks.
Please see the attached safeTALK information leaflet.
New free course called DESC (Developing Empowered and Sustainable Communities) 
Technological University Shannon (TUS), is happy to inform you of a new free course on sustainable development and green lifestyle for adults called Developing Empowered and Sustainable Communities (DESC)
This free course on sustainability called DESC (Developing Empowered and Sustainable Communities) is on offer during November.
The course consists of 4 modules but a group can choose to just focus on 1 ( or more if they so wish).
Each module will take about 2-3 hours to complete depending on the level of the activities etc.  All modules include best practice examples, tips and tricks, definitions and a number of group/individual activities to be carried out during workshops.  There is also an online platform that participants can access to carry out more activities and access a training manual.
The 4 modules are:
The benefits of a sustainable community – This module looks at 'what is a sustainable community', the benefits of living in a sustainable community and how individual actions can contribute to living in a sustainable community eg What steps are required to make our houses, transport, food and waste management more sustainable?
Green lifestyle – The module will expand your knowledge on how to be more environmentally friendly and how can you save resources etc and live a greener lifestyle.  It increases appreciation for our environment.
Cultural heritage – this module focuses on how a green lifestyle can increase our knowledge and help keep alive and share our cultural heritage.
Ideas & Entrepreneurship in developing Sustainable Communities in the fields of Environmental Education and Cultural Heritage – this module is divided into 3 units.

introduction to the concept of sustainability for entrepreneurs, sustainable enterprises and looks at 'ecopreneurship' and the relationship between social, environmental and economic concepts.
Looks that the types of organisations that can provide solutions to social problems (e. SEs, NGOs, etc.) and examines Social Business modelling and planning
Examines good governance and how it can influence sustainable communities
If you are interested in partaking in such a course than please contact Marie on marie.taylor@tus.ie or visit  https://desc.eduprojects.eu/  for more information
4 Steps in Saving a Life During a Cardiac Arrest 
Irish Heart Foundation wants to spread awareness of 4 vital steps to take during a cardiac arrest:
Check: is the person responding or breathing normally?
Call: 112 or 999 and listen carefully to the instructions the ambulance call taker provides ?
Compress: start pressing on the centre of the patient's chest at a speed of 100-120 compressions per minute and at a depth of two inches or 5cms ?
Shock: If someone is with you send them to get the nearest AED and get it onto the chest as quickly as possible?
Community Law and Mediation Children and Young People's Legal Advice Service 
Community Law and Mediation Children and Young People's Legal Advice Service support young people and families with legal issues in Ireland. They can help you to understand your rights and stand up for what's fair! 
Issues Community Law and Mediation can help with 
your disability rights 

problems at school 

discrimination 

and more
For more information and to contact Community Law and Mediation call 01 847 7804, email info@communitylawandmediation.ie, visiting their website www.communitylawandmediation.ie  or calling to their offices in Dublin or Limerick 
Barnardos Children's Bereavement Service
Support for Ukrainian Children & Families. Iryna Matuzova has been part of the Barnardos Children's Bereavement team since March 2023. She is a psychologist from Ukraine who needed to seek refuge in Ireland in April 2022. For more information, contact Iryna at iryna.matuzova@barnardos.ie.
Therapeutic Support – For bereaved Ukrainian children and their families. In person as well as online.
Community Resourcing – Professional consultation, specialised training and critical incident support is available.
National Helpline – Ukrainian parents or professionals supporting them can phone 01 473 2110 or email bereavement@barnardos.ie for information, advice and resources.
Living Well – Programme for Adults with Long-term Health Conditions  
What is the Living Well programme?
Living Well is a free, group self-management  programme for adults 18 years and older with  long-term or chronic health conditions. A long-term health condition is one that can be treated and managed but usually not cured. Examples include asthma, COPD, diabetes, heart  conditions, stroke, multiple sclerosis, arthritis, inflammatory bowel disease, chronic pain and many more. The Living Well programme may also be a  support for those with long-COVID.
Living Well programme takes place over six weekly workshops (2.5 hrs x 6) – either in-person or online. It is delivered by trained leaders, most of whom are also living with a long-term health condition. You will develop self-management skills and confidence to live well with your health conditions.
Why should I join the Living Well programme? Living with a long-term health condition can be challenging. The Living Well programme supports you to develop the skills and confidence that will help you to self-manage and to live well with your long-term health condition.
Upcoming Living Well Programmes
Wednesday 8th November from 10:30am – 1pm Clonmel FRC, Clonmel, Tipperary
For more information and to book your place on the Living Well Programme, please contact:  Living Well Team, South East Community Healthcare | Phone: 056 7784 944 or 056 7784 945 | LivingWellSE@hse.ie | www.hse.ie/LivingWell | HSELive: Freephone 1800 700 700 | For Living well leaflet please click here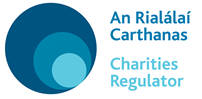 7th Charity Trustee's Week 13th – 17th November 
Charity Trustees' Week is a well-deserved thank you to you and the more than 76,000 other charity trustees across the country for the important work you carry out in the governance and leadership of Ireland's 11,500 charities.
This year, again, Boardmatch Ireland, Carmichael, Charities Institute Ireland, Dóchas, Pobal, Volunteer Ireland, the Wheel along with the Charities Regulator are coming together with a calendar of free events to acknowledge and celebrate your commitment to your charities and provide support and insights to help you in your roles.
The Charities Regulator is hosting two events during Charity Trustees' Week 2023:
An overview of Ireland's smaller charities – Webinar, 10am Monday 13 November
Smaller charities (that is those with an annual income of less than €100,000) make up almost half of Ireland's registered charities (excluding schools). They are as diverse as they are numerous, operating in all areas of the country and furthering all charitable purposes. Research has consistently shown that smaller charities are the most trusted of all charities. Next month we are publishing a new report to help increase understanding of smaller charities and the important role played by this large and diverse section of the charity sector. Ahead of its publication the Charities Regulator's Research Manager, Mandy Osborne, and I will provide a briefing on the highlights.
Good governance in practice – In-person/online 7pm, Tuesday 15 November
We will be in the River Court Hotel, Kilkenny for this hybrid event co-hosted with Volunteer Ireland. The Charities Regulator's Director of Compliance and Enforcement, Thomas Mulholland and I will be joined by charity trustees to provide insights, points of learning and practical guidance on good governance for charities. I
would encourage you to visit our dedicated webpage for Charity Trustees' Week, which includes details of all events as well as an interactive calendar with booking information.
My Little Library Book Bags available at all Tipperary libraries for all children who started school this year
To help children to navigate starting school, libraries have put together a bag of books just for them that can be collected at any library.
The 'My Little Library Book Bag' initiative is a collaboration between libraries and the Department of Children, Equality, Disability, Integration and Youth as part of the First 5 Strategy.
As part of the initiative, a 'My Little Library Book Bag' is available free for every child starting school in 2022 to help them to prepare for this big step.
Children and their parents or guardians can collect the bags at any library throughout County Tipperary.
Each My Little Library Book Bag contains:
Three books on starting school, making friends and being comfortable to be yourself
A story card on going to the library
A postcard the child can write or draw on and send to their new teacher, or bring to give to the teacher on their first day at school
Their very own library card and special 'My Little Library' cardholder
Book bags are available in both Irish and English.
Tipperary libraries across the county can't wait to welcome all the 4 and 5-year-old children and their parents to collect their book bags and begin their library membership journey.
We hope that once they visit the library to pick up their book bag, our new library members and their families will come back regularly to keep their bag filled up with borrowed books and to take part in story times, classes and all the other events we have to offer at the library.
More supports to help the transition to primary school are available on the Let's Get Ready page on Gov.ie.
Public Service Announcements
We are on a Zero Waste Mission
Great news to share with our dedicated supporters and members who have been closely following our Ban Disposable Vapescampaign! Health Minister Stephen Donnelly has taken a firm stand by committing to prohibit disposable vapes and taking decisive action against the multi-billion euro industry's targeted marketing tactics.
VOICE has been steadfast in its campaign, advocating for a comprehensive ban on disposable vapes due to the pressing concerns of environmental impact, public health, and resource wastage. Earlier this year, the Irish government took a significant step by banning the sale of colorful disposable vapes to children and implementing measures to regulate their advertising. Now, in an exciting development, Minister for Health Stephen Donnelly has declared his intention to push even further by moving towards a complete prohibition of disposable vapes.
Although we don't have a specific date for this legislation to be enacted, rest assured that we will continue to exert pressure and keep you informed about its progress. Your support and dedication are driving real change!
66% of Waste Items in Irish Recycling Bins Trace Back to Supermarkets, Sick of Plastic Survey Finds 
Thank you to everyone who took part in the voice recycling bin survey. The results are now in!!!
Voice are sure that it will come as no surprise to you, but our survey can now reveal that a staggering 66% of waste items in Irish recycling bins can be traced back to supermarkets and that a staggering 59% of these supermarket waste items were made from plastic. 
Our survey is the first of its kind in Ireland and would not have been possible without your help.
Highlights from our report:
Supermarkets: Are the Culprits in Our Recycling Bins
Over two-thirds of waste items found in the average recycling bin in Ireland can be traced back to supermarkets.
A staggering 40% of waste items in these bins are plastic, sourced directly from supermarkets.
Plastic items constitute a whopping 50% of the total waste items in the average recycling bin in Ireland.
An overwhelming 98% of participants expressed their frustration with the quantity of waste entering their homes.
The read the full report visit https://voiceireland.us5.list-manage.com/track/click?u=9e465ed459958162fb500c83a&id=c002003af2&e=7b4d09ea53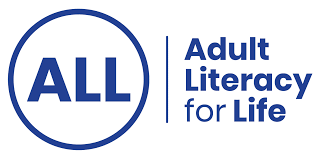 All Adult Literacy for Life October Newsletter
TASC's 2022 Annual Report Launch
TASC (Think tank for action on social change) are delighted to present TASC's Annual Report for the year 2022, which marks a significant milestone in our journey to create a more equal and inclusive Irish society.
The 2022 report features updates including:
A new format focusing on our Strategic Priorities 2022- 2027
TASC's success securing government funding from the DRCD's SSNO core funding round
The expansion of our workstreams to include the latest and fifth workstream: Health Inequalities
Their commitment to producing progressive, inclusive policy solutions in response to the challenges facing Irish society.
For the 2022 Annual Report, we have adopted a new format that places a spotlight on our Strategic Priorities 2022- 2027, underlining our commitment to transparency, accountability, and effectiveness in achieving our mission.
To read TASC 2022 annual report visit TASC Publications | TASC – Think-tank for Action on Social Change

Information for voters with disabilities in a range of different languages
Tipperary Together Newsletter
How to Grow & Retain Local Talent
Is Ireland Thriving? Yes but…. New research paper
Age Friendly Ireland Newsletter
HSE Talking Health and Wellbeing Podcast
The HSE has launched a podcast call Talking Health and Wellbeing Podcast each week a different aspect of health and wellbeing  is discussed please see below some of the most recent podcasts
25. Reducing your risk of cancer
26. Breastfeeding Support
27. Financial Wellbeing
28. Dementia: Understand Together
29. Obesity: Changing Attitudes
All podcast are now available on Spotify, Apple Podcasts, Google Podcasts  and on the HSE Health and Wellbeing YouTube channel